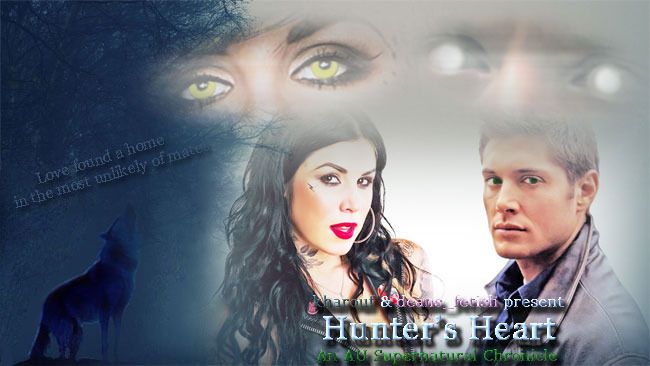 Chapter Fourteen
- Part 7/?
Author(s):
deans_arie
for Arie Tamarein &
deans_fetish
for Dean Winchester.
Rating:
NC 17
Pairing:
Dean Winchester /Arie Tamarein
Supernatural Spoilers:
Seasons 1 thru 5
Warning(s):
AU, Angel(s), Angst, Blood, Gore, Graphic Heterosexual Sex, Hurt/Comfort, Mentions of demons, Mentions of Hell, Murder (non-main character), Schmoop, Shape Shifting, Swearing, Violence, Witchcraft.
Summary:
Hunter, Dean Winchester is sent to a small town in Nebraska to follow a lead only to find a love that he can not forget, or leave behind.
A/N:
A special thanks to Eric Kripke for some of the characters used within as well as their back stories. A thank you also goes out to Len Wiseman and Danny McBride for the use of their character Lucian and any other mentions of
Underworld
and/or its characters.
Credit for our banner:
deans_fetish
________________________________________
______________
(
Life is ours, we live it our way
Collapse
)